4B4B DXpedition Websites:


4B4B "Official Website" - N/A


4B4B "Facebook Group Page" - N/A


4B4B DXpedition "QRZ Page"

4B4B "DX-World.net Page"

Although this is a SSB only expedition we are posting the RBN link - just in case!


CW/RTTY reverse beacon for 4B4B





4B4B

QSL Info / Online Log:

QSL direct via XE1B at:



XE1B Mark
Lava 173, Jardines del Pedregal
CDMX 01900, Mexico.

Or use the Clublog OQRS here...




N/A



Active DX Forum Threads for

4B4B DXpedition:


Active 4B4B thread - QRZ's "DX Zone"

Active 4B4B thread - E-Ham's "DXing"

Additional "DX Zone" threads here

Addtional "DXing" threads here


































4B4B DXpediton NOTES:

4B4B is now QRT...

UPDATE - Wednesday Feb 28, 2018 18:12 UTC:
According to an update on his QRZ.com page he will now be active the entire month of March...starting tomorrow!
UPDATE - Friday Jan 26 15:59 UTC:
Usually I don't feature solo DXpeditions but this is a rare entity and Mark, XE1B, has put a lot of time and effort into making this one happen!

He will be active as 4B4B from Socorro Island (in the Revillagigedo Islands) on March 1-15, 2018. Socorro Island is IOTA NA-030 and Grid DK48mr.

Revillagigedo was last activated in 2011 and is number 32 on Clublog's "most wanted" DXCC list!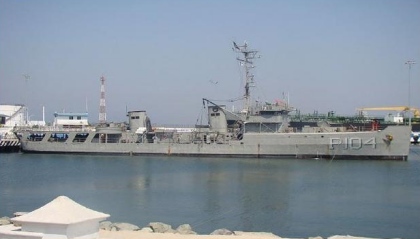 On the 4B4B QRZ.com page, Mark notes that it takes several years to get through all of the paper work and permitting - contributing to the scarcity of this DXCC entity.


As there are no flights to Socorro he will be sailing there on board the Mexican Navy battleship "Manuel Doblado".


Mark will be active using SSB on 160, 80 and 40 meters plus 20 through 6 meters. He is planning on the following frequencies :


1850, 3790, 7065, 7165, 14195, 18140, 21295, 24940, 28475, 50140 KHz


Gear is scheduled to include an Icom IC - 7600 transceiver, an ACOM 1010 amplifier, a Spiderbeam on 20-10m, 4 element yagi on 6m, vertical on 40/80 and a long wire on 160m.


For me this would be an ATNO and I hope I can get Mark in the log - good luck to all of you!


I'll update this page soon - 73 de Randy / WB9LUR


----


If you have comments, QSO reports or info to share regarding the 4B4B DXpedition operations - please email wb9lur@CallingDX.com
---
-----
* photo at top of page courtesy of N7OU see his interview on DX-Coffee here!

-----
Announced DXpeditions to be covered in 2018 include

6O6O - Somalia - Jan 3-16, 2018 - QRT
3Y0Z - Bouvet - Jan / Feb, 2018
D68I - Comoros Island - Jan 29-Feb 10, 2018
3D2EU - Rotuma - Feb 23 to March 16, 2018
4B4B - Revillagigedo - March, 2018
XR0YD - Easter Island - March, 2018
XX9B - Macao - March 9-17, 2018
9M0W - Spratly Island - March 2018
3B7A - Agalega & St. Brandon - April, 2018
KH1/KH7Z - Baker Island - June/July, 2018
CY9C - St. Paul Island - August 1-9, 2018
TX5T - Austral Islands - August 15-21, 2018
TO6OK - Mayotte Islands - Sept 20-Oct 6, 2018
VK9XG - Christmas Island - Oct 16-30, 2018
ZL7X - Chatham Island - Oct 16-22, 2018
VP6D - Ducie - Oct/Nov, 2018
Others may be added as they are announced!
-----