ZL7 DXpedition Chatham is QRT - inactive now and off-the-air Every link you'll need to work the DX better, faster and funner - one site to rule them all! CallingDX.com
ZL7E - Chatham Islands NOW QRT --- April 15, 2015

CW/RTTY Reverse Beacon for ZL7E

ZL7E QSL Info / Online Log:

Or Direct VIA: ZL1ALZ

John Balsillie
48 Fraser Road
Pokeno 2471
New Zealand.

Log enquiries to John ZL1ALZ.

gibit@xtra.co.nz

None


Active DX Forum Threads for ZL7E:

Active ZL7E thread - QRZ's "DX Zone"

Active ZL7E thread - E-Ham's "DXing"

Additional "DX Zone" threads here

ZL7E DXpediton NOTES:

UPDATE - 01:00 UTC April 15, 2015 - Now QRT. Great job by these guys with over 28K QSO's! I'm sure that they are going to need a day or two to catch up on some much needed sleep! Preferred QSL is via ClubLog (or do you say Club Log?) OQRS here.

UPDATE - 00:40 UTC April 5, 2015 - These guys are going strong with great QSO rates. I've heard them QRV for very long stretches wihout taking a break and once they get a part of your call they'll hang on until they get you in the log. They do move a lot on the QSX side so if you can find their QSX and transmit a little up (or down-depending on which way they are tuning) from the QSX of their last QSO you have a good shot at being in the right place at the right time ...

If you missed the ZL7AAA op last March - here's another chance at Chatham Island!

John ZL1BYZ, David ZL1DK and John ZL1ALZ will be active from Kaingaroa, Chatam Island (OC038) April 3 to April 15, 2015.

Planned operation on 40-10m CW SSB RTTY.

Internet access permitting logs will be up loaded to Clublog daily, and LOTW after initial log checking on their return to Auckland.

If you have comments, QSO reports or info to share regarding this DX station please email wb9lur@CallingDX.com

---

-----

* photo at top of page courtesy of N7OU see his interview on DX-Coffee here!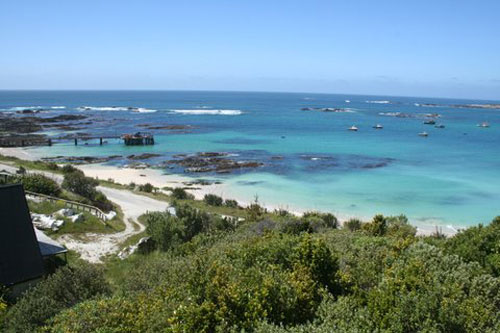 photo: Kaingaroa, Chatham Island
---

There is nothing on the CallingDX.com website to buy, no donations
accepted, no registration or login required!



But ... if you enjoy using this website and would like to show your appreciation, please make a donation directly to the American Red Cross - thank you for your support!
---
Every web link you need to work the DX better, faster and funner - one site to rule them all!
Copyright © 2015 by Randy Holt / WB9LUR - QRZ page http://www.QRZ.com/db/WB9LUR
Active DXpeditions plus rare DX on-the-air right now! Every web link that you'll need to work the DX better, faster and funner-one site to rule them all! CallingDX.com